This is a fashion blog for women who would like to keep their sense of style throughout motherhood. My readers are mainly women with an occasional curious male or husband :) While I focus on breastfeeding in style, my readers aren't necessarily just moms, I have readers who are friends of mothers, aunts, grandmas or women who plan to get pregnant someday.
Milk-Friendly was started at the end of March of 2011 and is growing with it's readership very quickly! We were named #13 in Babble.com's
Top 50 Pregnancy Blogs
and #3 in the style category and I am included on Healthline Network's
26 Best Pregnancy Blogs of 2012
. I also wrote a style guide column for the Non-Profit,
Best for Babes
and I was a Style Board contributor for
Pepper Design Blog
. My pregnancy style is also featured on the
Très Chic Mama Diaries
.
Bottom line- I like fashion and I truly love and enjoy supporting other moms.
My readers are interested in current fashion trends including clothing, jewelery, accessories, shoes, etc. On the blog, I also talk about my life as a mother, my children, home life and anything beautiful I find along the way.
I'm all about partnerships, so for all the ads, I will try my best to spread the word (and love) for your website or blog through my social networks and most of the sponsor funds will go right back into promoting Milk-Friendly, leading to more traffic your way.
Stats as of April 2013
218,352+ Monthly Pageviews
Average of 4,000 + Daily Pageviews
1,217 Email Subscribers
1,555+ Facebook Fans
1,575+ Instagram Followers
1,031+ Twitter Followers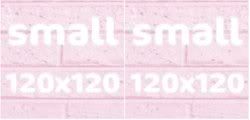 I am now accepting ads through PassionFruit because, well it's super easy for you and me. Just simply click on the ad size you'd like to sponsor with, and it will shoot me an email. All ads are for a 3o day period and I only accept ad space for blogs, websites and companies that I really feel passionate about. {AD PRICES SUBJECT TO CHANGE AS READERSHIP GROWS}